Full Service Framing
Two Sisters Gallery provides a complete range of custom framing services. We offer unique and creative picture framing designs to showcase and preserve your memories and artwork. Whether you need simple drymounting or full-on museum treatment, we have the styles, techniques, and professional expertise to create a project that is beautifully designed and impeccably crafted. View our show case of Past Projects »
Music Memorabilia
Shadow Boxes & 3D Objects
Sports Jerseys & Equipment
Posters & Prints
Antique Maps
Family Portraits
Vacation Photos & Souvenirs
Photo Collages
Custom Mirrors & Corkboards
Heirlooms & Keepsakes
Medals & Awards
Diplomas & Documents
Hand-Wrapped Fabric & French Mats
Watercolors & Oil Paintings
Canvas Stretching
Cross Stitch
Needlework & Embroidery
Fabrics & Apparel
Children's Art
Wedding Photos & Invitations
The Frame Design Process
Our skilled designers will guide you through the frame design process, helping you choose the materials that best enhance your artwork and your decor. We work with you to create a finished product that not only suits your needs and budget, but that will be stylistically versatile for years to come. While a good frame design takes into account colors and setting, it should also be both up-to-date and timeless; a well-designed framed piece of art should not need to be re-framed for a very long time.
Impressive Selection
Two Sisters has the largest selection of custom frame mouldings in town! With hundreds of frame corner samples and mat choices, we can create the perfect framing design that's just right for your artwork. We have a complete style range from contemporary to traditional, classic black to industrial silver, with access to fine hand-gilded frames and acrylic boxes. Choose from fabrics like linens, suedes, and raw silks to handwrap mats and liners, and hundreds of fillets to add the finishing touch to your masterpiece. There is a place for every style and every taste — our job is to find out what yours is and get it on the wall!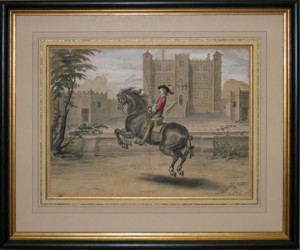 Quality Craftsmanship
Experience counts. You want to trust that your framer knows the right materials to use and the right way to use them. Two Sisters Gallery follows proper preservation practices to ensure that your project can be displayed & enjoyed for a lifetime. Our hard-working staff has years of hands-on framing & design experience. We only use the best materials on your artwork. Mats made of cotton rag or alpha-cellulose can add vibrant color accents to your artwork and keep it safe from damaging acids. Glass with protective UV filters can help screen harmful UV rays from your artwork and museum glass can offer both UV protection and a clear, anti-reflective glazing that makes your artwork pop. We use reversible, non-invasive mounting techniques for three-dimensional objects, needlework, and fabrics. We don't settle for 'good enough' – we're the best!
Whether you're wanting to thrill your children by framing their fingerpaint masterpieces, wow your visitors with stunning art focal points, frame your college diploma (the most expensive piece of paper you've ever owned!), or preserve your family's heirloom collection, Two Sisters Gallery has the skill, knowledge, and creativity to help!